The short answer is YES! Some deals can be claimed more than once, keep reading to find out more!
The first thing is to pay close attention to the Conditions. You'll notice in the screenshot below that you can redeem RoC Skincare Products twice.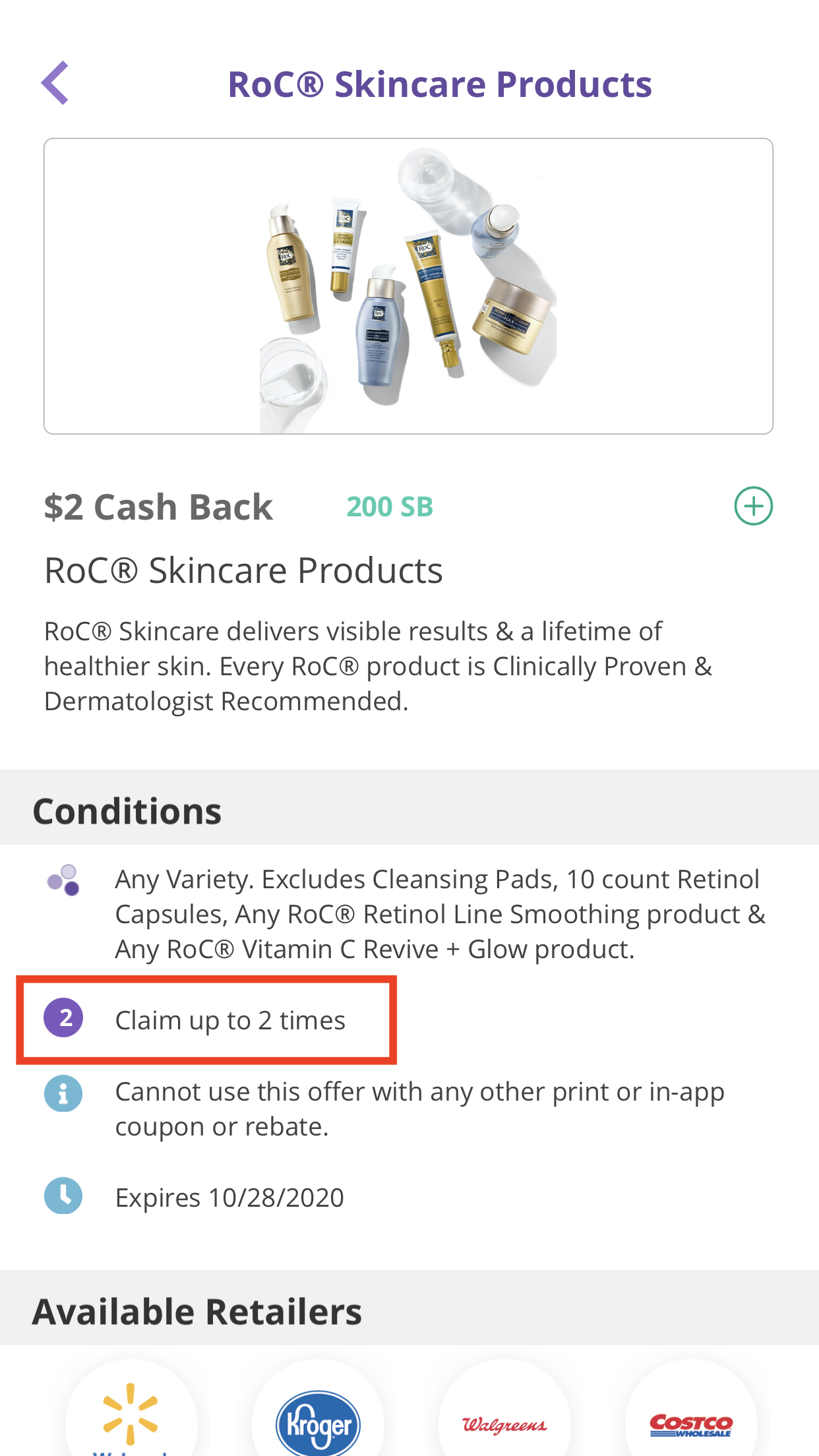 This next example, Blue Bunny Ice Cream, may only be redeemed once per week.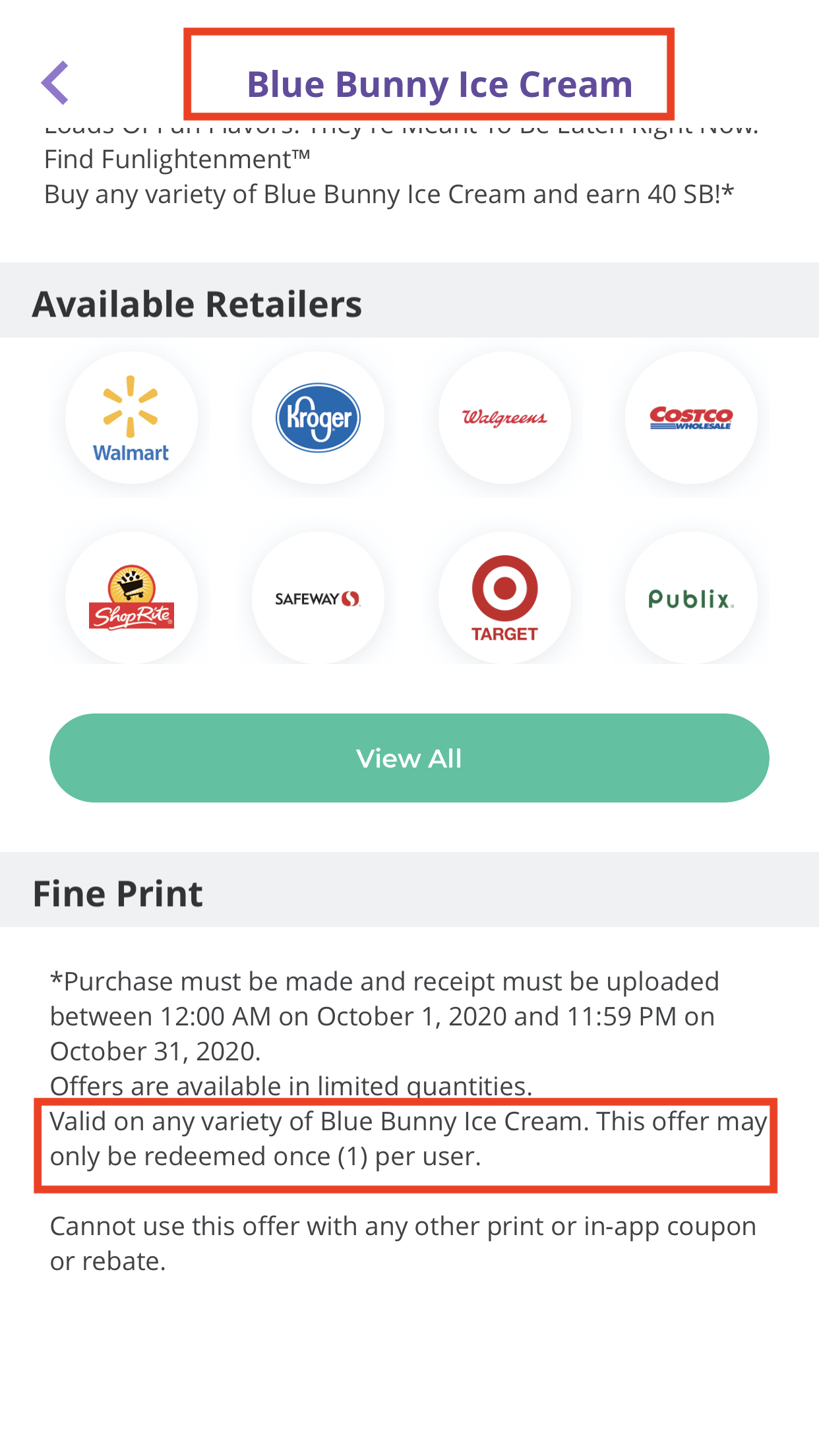 It's that simple and easy to earn credit. Be sure to check out the In-Store section before you go grocery shopping next time. We definitely added a few deals ourselves to get the grocery list started ;)