To redeem a gift card, visit https://www.tada.com/reward
You can search by a specific gift card or filter by the denomination you are looking for.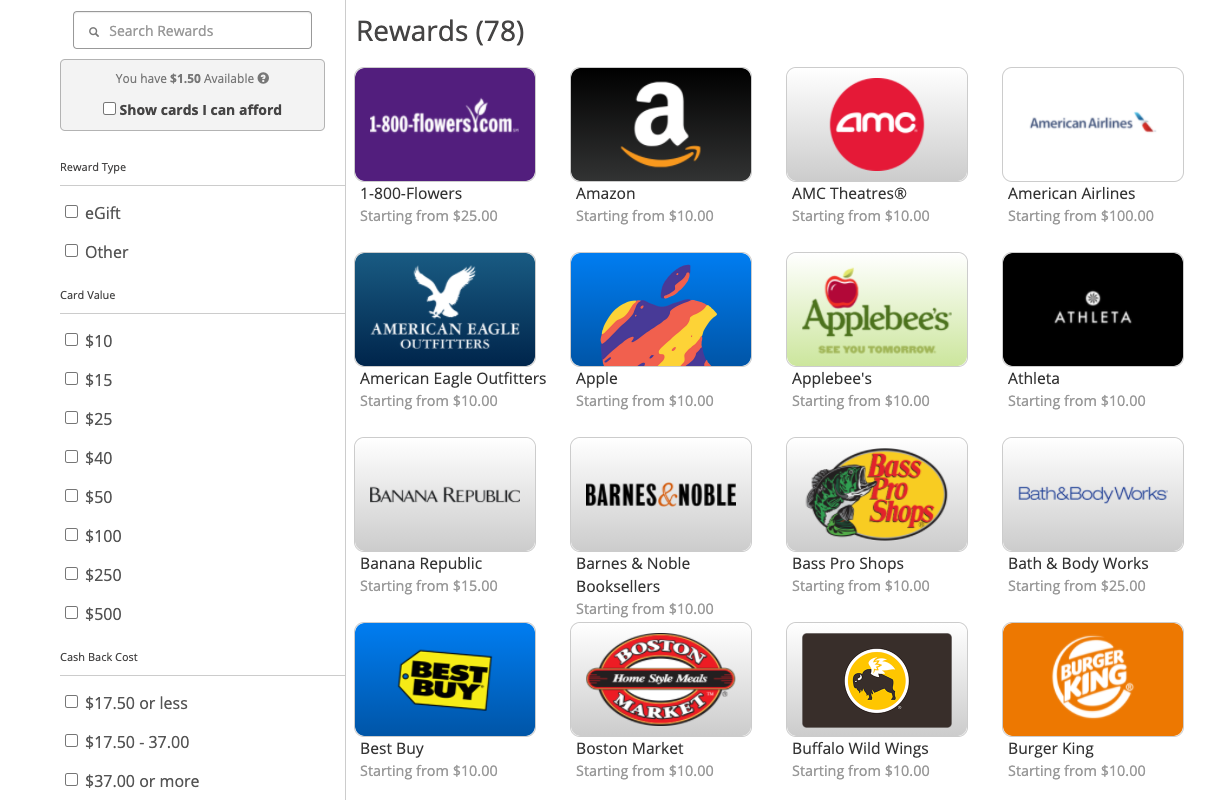 Chose the denomination of your choice. Based on your account balance, there may be gift card denominations you may not be able to redeem at the time of redemption.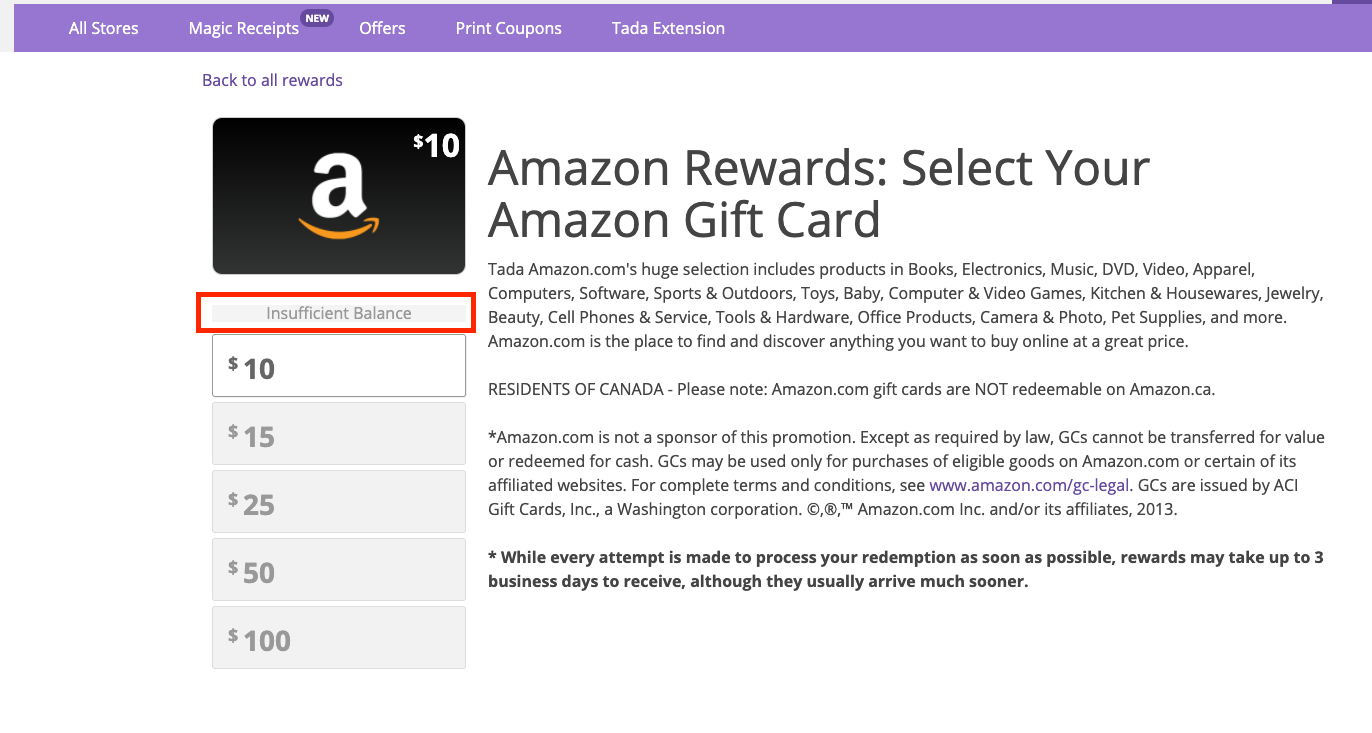 Once you've chosen the gift card of your choice, enter your password to confirm your redemption and click on "Get Rewarded"
Once you've clicked "Get Rewarded", a confirmation pop-up will appear. Click "Confirm" to redeem for the reward.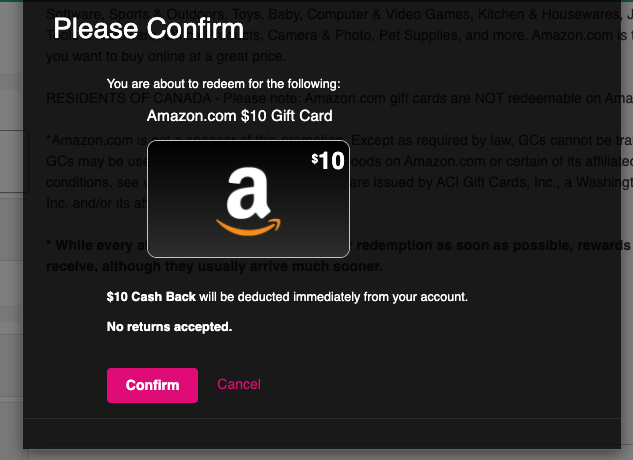 Once you click "Confirm", you'll be redirected to a confirmation page

That's it! It can take up to 10 business days to deliver your gift card redemption but it typically processes a lot faster.